Game Central
Installation at Nationals Park
Game Central
Norfolk Southern sponsored the club level of Nationals Park, and the sponsorship came with lots of opportunities to tell their story in the space. Jim Lansbury, Chris Sheldon and I, among others in the RP3 creative department, set out to figure out how to bring Norfolk Southern to the space while adding to the game, rather than distracting from it.
Somehow, Jim, Chris and I came up with the plan to make a scoreboard out of model trains.
My team figured out how the main scoreboard works, using a laptop, Wireshark, some custom Node.js code, and a lot of patience from many helpful - and very busy - people at Nationals Park.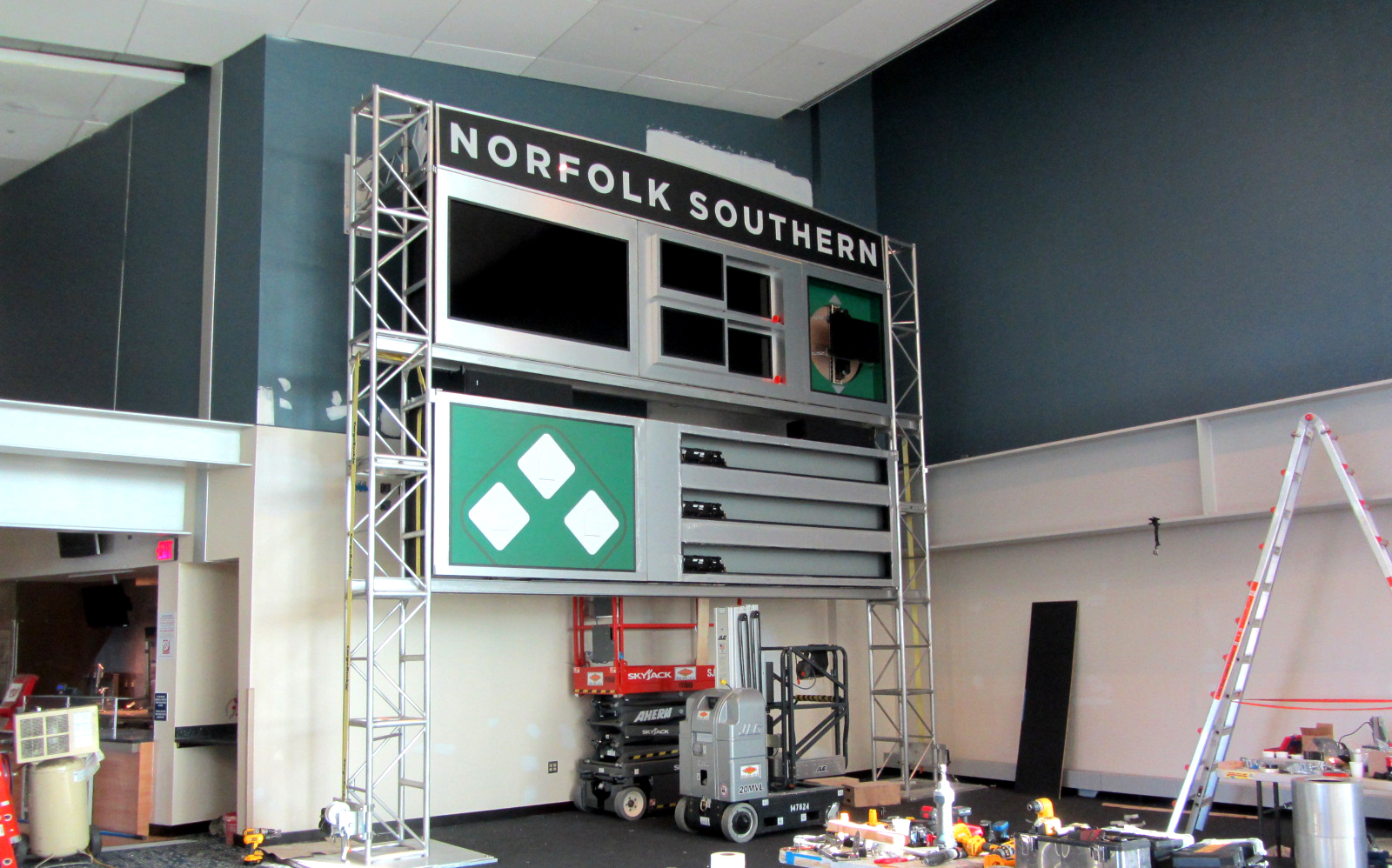 The Character Shop did some amazing mechanical work and built the board itself. And I somehow managed to get Rick Lazzarini's air compressor out of the deal as a bonus.
My team built the Node.js-based software and computer hardware to control the beast that The Character Shop created, and hooked up what felt like the last mile of wire. One server, 6 Arduinos, 5 Raspberry Pis, a 300 watt audio amplifier, lots of network cables, sensors and trips to Home Depot later, we move trains just as promptly as the 60 foot scoreboard overlooking the field changes numbers.
Mentions:
Winner: 2015 Gold Addy
Winner: 2015 Digital OOH!